e-nnovation Life Sciences Pvt. Ltd. brings you the widest range of non-mammalian clones such as Zebrafish, Xenopus, Drosophila, etc. Choose according to the need of experiment from the library or customize according to the need.
The details about the products are listed below:
YOUR PARTNER FOR ZEBRAFISH RESEARCH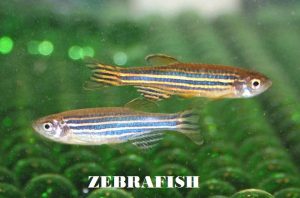 e-nnovation Life Sciences recognises the importance of Zebrafish (Danio rerio) as a model organism within biological research for studying development and disease, organ function, behaviour, and toxicology.
We have compiled a wide range of products and services from within our own reSource brand to provide researchers a comprehensive toolbox for use in a key vertebrate model system in today's research.
Our products and services can be used in protein expression studies, gene expression studies, gene discovery and genome mapping.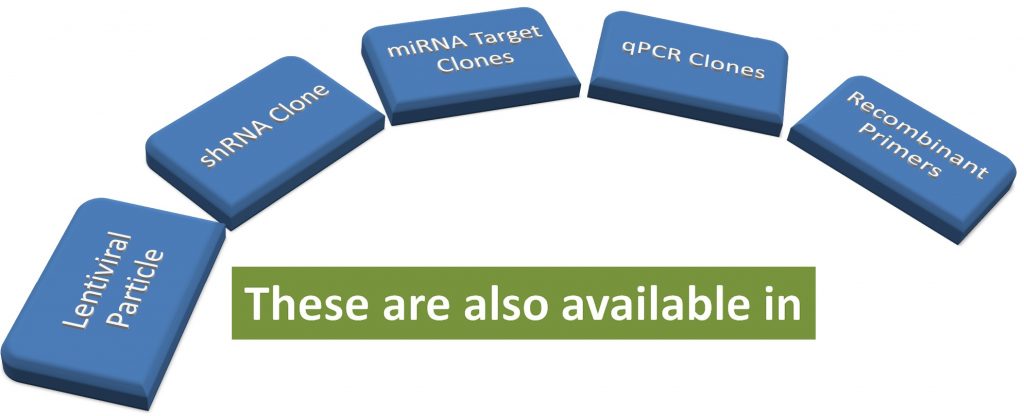 Product Highlights

The Widest range of Zebrafish validated antibodies:
We currently offer over 500 antibodies for Zebrafish
C. elegans ORF – RNAi Library
The ORFeome – RNAi v1.1 library was constructed by Dr. Marc Vidal and his laboratory. It is an ideal resource for either high throughput screening or individual knockdown experiments.
Library Specifications
The ORFeome RNAi v1.1 library contains 11, 511 RNAi clones, which targets 10, 953 genes, 485 of these genes are targeted by 2 or more constructs. The library covers the potential knockdown of 55% of the 19, 920 unique protein – coding genes predicted in "worm sequence" 112. This includes ~17, 00 unique genes not previously targeted by existing RNAi feeding libraries ( an additional ~9% of the worm sequence). In conjugation with the existing RNAi feeding library, the overall predicted coverage of worm genes ~86%.
Applications
The library has many applications including but not limited to :
High throughput screening

Individual knock down experiments
 Format Offers
Individual clones

Subsets of your chosen clones from the collection

 C. elegans ORFeome

C. elegans ORFeome version 1.1 was constructed in a collaborative effort based at the Dana – Farber Cancer Institute and Harvard Medical School. Dr Marc Vidal and colleagues have cloned a first version (version 1.1) of all predicted proteincoding open reading frames (ORFs), or the ORFeome of the caenorhabditis elegans. This resulted in the generation of over 12, 000 clones (ORFeome 1.1), of which ~4, 000 correspond to genes that have remained untouched by any cDNA or expressed sequence tag (EST).
 Library Specifications
C. elegans is an invaluable model system for studies in developmental genetics and neurobiology. The C. elegans ORFeome version 1.1 library has been produced using the InVitrogen Gateway™ recombinational vector system pDONR201. 19, 000 primer pairs were designed by computational methods, based on gene predictions from one of the first drafts of the worm genome annotation. Gene specific primer pairs would amplify all 'splice variants' between the two primers designed for any gene. Pools of ~50- 1, 000 transformants for each set of amplification products were partially sequenced to produce OSTs (ORF Sequence tags). This confirmed gene identity and permitted identification of pools where at least one processed mRNA was represented. All the data from this project has been made available in WorfDB, which integrates with another mapping data.
 Applications
The library has many applications including but not limited to:
Protein production

RNAi complementation
 Format offers
Complete clone set as 114 96-well plates

Individual pooled clones from a single well

Subset of pools

Subsets of your chosen clones from the collection
 C. elegans Fosmid Library
The C. elegans Fosmid library was constructed by Don Moerman et al. The availability of genomic clones with 35kb to 40kb inserts has been a critical resource to the C. elegans community. Fingerprinted and ordered cosmid clones harbouring such inserts were the backbone of the sequencing project. Further utility was found, when individual research laboratories were trying to map mutants. However, many of the cosmid libraries are now 20  years old and there are reports of some of them losing variability. With these considerations in mind, Don Moerman et al. chose to construct a fosmid rather than cosmid library.
 Library Specifications
The C. elegans fosmid library was constructed using the fosmid vector pCC1FOS (Epicentre) and is maintained at low copy number until induced. The use of fosmids as backbones allows for the maintenance of large pieces of DNA (around 40kb) in limited number (1 – 5) per bacterial host. UP TO this point, such a resource was unavailable for C. elegans. The N2 fosmid clones are mapped to the C. elegans genome by pair wise alignment of fosmid end reads. Initial analysis of the library quality shows that the average insert size is ~43, 284 bp and 86.7% of the clones have paired end- reads with correct relative orientation. The library obtained approximately 5.74X clone coverage of the genome.
 Applications
The library has many applications including but not limited to:
Complementation of RNAi experimentation

Template for knock out studies
 Format Offers
Complete clone set as 41 384-well microtitre plates

Custom Subsets

Individual Clones
For more info on the products contact 9711347133